Mattress Brand Launches Amazing Prices and Helps Others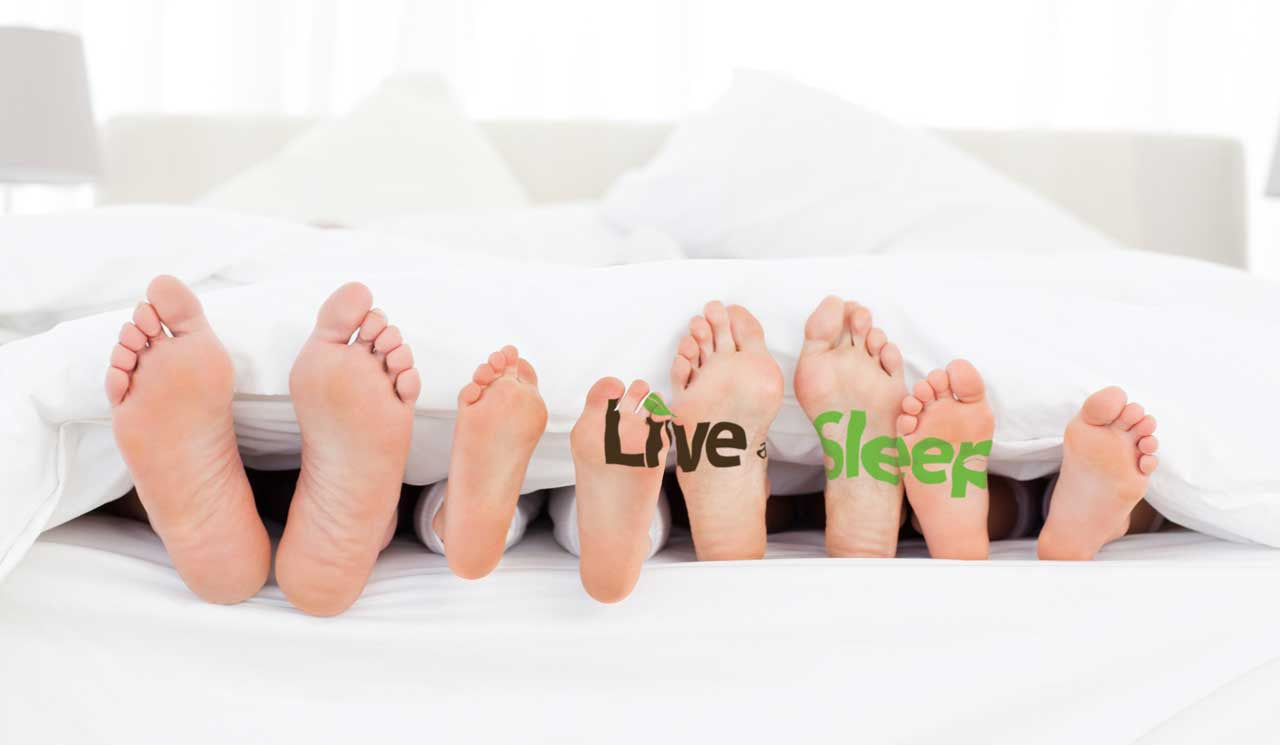 Live and Sleep Who?
Live and Sleep is an exciting newly launched mattress brand that is trying to save the world and your wallet one mattress at a time by offering mattresses designed for better sleep at half the price of a comparable product. The sleep designers at Live and Sleep researched the mattress market and had tough times finding a mattress that lived up to their ideals without having to spend well over $1,000 on it. Additionally, they found that mattress shopping can be an intimidating experience and consumers can easily get taken advantage of.
They thought it was crazy…so they came up with an even crazier new concept for a mattress company. Let's simplify the mattress buying experience by making a great mattress, cut out the high markup middle men, offer it at half the price and give back to those in need. They removed the huge markup that retail stores require and are now offering conforming memory foam mattresses directly to consumers at "just right" prices from $399 for a twin-sized to $949 for a king. They are able to compress-ship their mattress to easily fit through any door and allow them to include national shipping in the U.S.
Live and Sleep is a passionate mattress company that believes in having a good time while doing what they love, and they do love what they do. Aside from saving people from constantly spending a large amount on good mattresses, the company also stands by their founding principal of using their knowledge, abilities and hearts to help those in need. They have partnered with a national charity and give a portion of each sale to them. What makes their services more impressive is the fact that people can purchase the items online, have it shipped in a compressed box to easily move around tight corners and narrow hallways and even have it shipped fast.
People spend one-third of their lives sleeping and Live and Sleep is focusing their efforts on creating a better night sleep. Their memory foam mattress is thoughtfully crafted to achieve the targeted "just right" medium firm feel while maximizing deep down body support. They researched and tested over 40 different types of foams to finish with their own unique formula that achieves the "just right" feel of not too hard and not too soft. Don't judge a book or mattress by its cover…there are many mattresses with pretty covers on them, but many are using low quality foam or inner springs on the inside that will breakdown fast. Live and Sleep uses only high quality eco-friendly ingredients that have been thoroughly tested and stands by their product with a 20 year warranty.
They don't use fancy mattress jargon to confuse people or sell through high markup retailers, they simply sell their memory foam mattress at a fair price. "Live and Sleep's biggest challenge has been convincing people to try out our mattress sight unseen. People will find out more about our mattress online rather than going to a packed showroom and being pressured by a salesman trying to maximize his sales commissions," said Dan Iftiger, co-founder. "We saw an opportunity to improve the dreaded mattress buying experience through enhanced comfort and body support, remove the high-pressure sales tactics, and make it easy." They include national shipping and guarantee satisfaction with their 100-night* sleep trial. People are able to purchase their premium memory foam mattress and are able to help others at the same time. Live and Sleep's pitch: Live your life and sleep your best. One mattress, just right price, no hassle returns, fast shipping and helping others.
Just right pricing: Twin size is $399 to King is $949.
Tons more about reviews, shipping, returns and mattress education available at Live and Sleep FAQ
Try out the full site here: Live and Sleep
This website is provided for general information only, and should not be treated as a substitute for the medical advice of your own doctor or any other health care professional. Live & Sleep is not responsible or liable for any diagnosis made by a user based on the content of this website. Always consult your own GP if you're in any way concerned about your health.