Simple Step to Better Sleep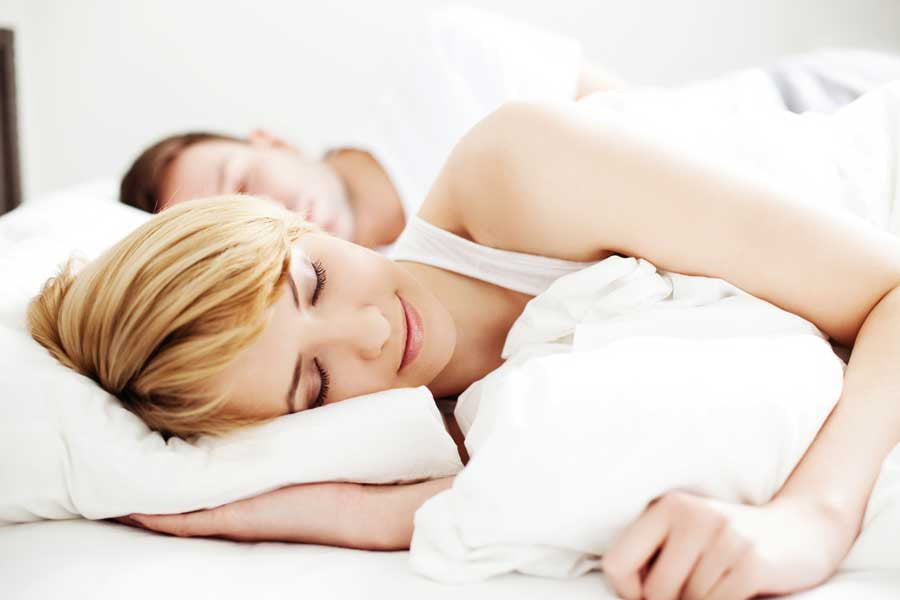 Depending on your perspective, over the last 20 years technology has improved or at least changed how we work and play. There is an app for finding our way to work, for recording how many calories we eat and burn. Use an app to know how many minutes we need on the elliptical to offset the intake with the output. There is an app to record our blood pressure and heart rate. It seems sleep is naturally occurring, needing only a good mattress and eight undisturbed hours for better sleep. No, there is an app for that too. In fact there are several from which to choose.
You may be spending 8 hours in bed every night but using an app will tell you whether you are sleeping well. The electronic sleep app rests under your pillow or straps to your wrist. The information it gathers while you are sleeping syncs to your smart phone. The data will tell you if you woke up often during the night, if you move around a lot while sleeping, and when you slept deeply. If the data shows you are only getting 3 hours of restful sleep, you can begin to make changes to improve the data. You may adjust what and how close to bedtime you eat. Change the time you go to bed. Try lights on and lights off as well as T.V. or radio on or off. These factors and more influence the quality of your sleep. Using a sleep monitor will guide you in perfecting your sleep environment to your best advantage.
The biggest influence on your sleep quality is to replace a lumpy wire coil mattress with a body conforming cooling memory foam mattress. That change alone would improve the quality of sleep for most people. Some people get scared off from memory foam mattresses because of the cost. When the advertisers say they will finance your memory foam mattress over 5 years with low interest you have to wonder if you are buying a car or a mattress. Then, because there are so many memory foam mattresses from which to choose, you are out thousands of dollars if you choose wrong.
Live and Sleep is your solution for better sleep. Liveandsleep.com sells one memory foam mattress of the same premium quality as the mattresses costing thousands. By eliminating the middleman and overhead, Live and Sleep costs will range from $400 to $600 depending on size. The price includes shipping. Liveandsleep.com has great reviews but see for yourself by taking a free 100-night sleep trial.
Dreams. Quality, Live and Sleep. Liveandsleep.com online memory foam mattress company believes life should be fun and quality sleep should be available to all. To reinforce that belief, for every mattress sold Live and Sleep will donate to the National Alliance to End Homelessness.
This website is provided for general information only, and should not be treated as a substitute for the medical advice of your own doctor or any other health care professional. Live & Sleep is not responsible or liable for any diagnosis made by a user based on the content of this website. Always consult your own GP if you're in any way concerned about your health.