Memory Foam Mattresses for Children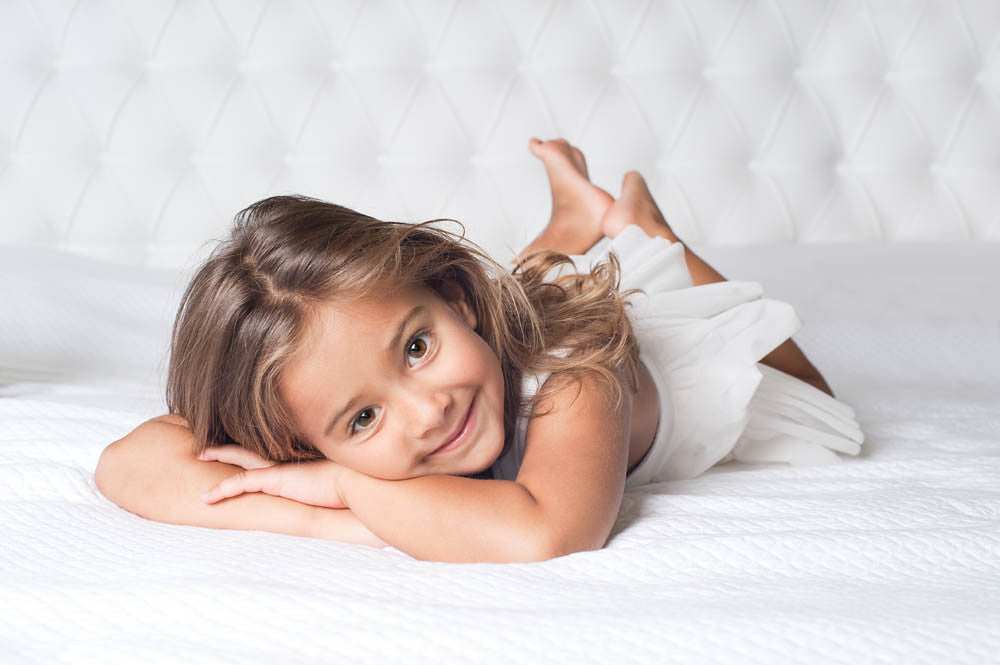 It is just for the kids beds so it is fine for now. We buy our kids expensive clothing, camps, electronics and sports equipment. It all turns to trash in a few short years. We give them used mattresses wrapped in new covers and tell ourselves it does not matter, kids can sleep on anything. They probably can sleep on anything but they should be sleeping on a good clean supportive memory foam mattress. Their bodies are growing so while they spend more than 1/3 of their life in bed, they deserve better than someone's worn out mattress. If the mattress is too old for an adult to sleep on it is too old for the child to sleep on. We need to get our priorities straight.
Think big. Your child is growing so buy a memory foam mattress that will serve him throughout his childhood and adolescent. A twin-size is fine for younger children but when, they are ten and up it is better to have more room. You put your child in a big kid bed at age three and the new mattress has a twenty-year guarantee. Clearly, many hours will be spent on that mattress growing and developing. If you have the room, buy at least a full-size. I know, your child will look so small in that big bed. That is just more room for you during snuggle and reading time. In addition, it will give you a place to put all those stuffed animals.
Memory foam mattresses for children – a good choice.
They are hypoallergenic and irritants like dust mites are not attracted to them. Children with childhood allergies and asthma will do well.
Memory foam mattresses are no fun to jump on. Therefore, the child will not prematurely break down the composition of the mattress by using it as a trampoline.
Memory foam mattresses bought through a reputable Internet store will offer a comfort warranty in case the child does not sleep well on it. That is important because there is no other way to find out if a child likes the mattress.
You do not have to spend thousands of dollars for a new mattress. Memory Foam mattresses cost less and you save even more when you buy from an Internet store.
Memory foam mattresses fit nicely on low platforms so the child does not have to be far-off the floor.
Support your child during the busiest growing time of all, sleep.
More Resources
Queen Size Memory Foam Mattress
How Much to Spend on a Mattress
This website is provided for general information only, and should not be treated as a substitute for the medical advice of your own doctor or any other health care professional. Live & Sleep is not responsible or liable for any diagnosis made by a user based on the content of this website. Always consult your own GP if you're in any way concerned about your health.