Caring for Your Memory Foam Mattress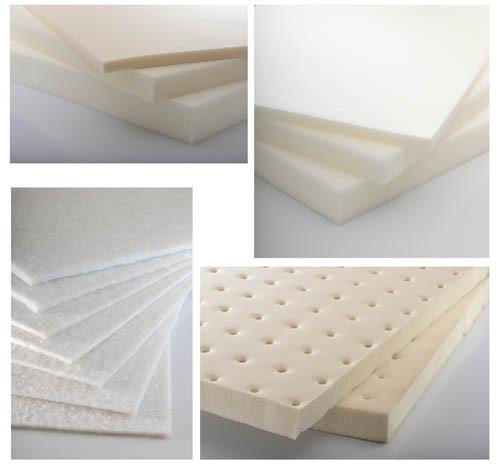 LET YOUR MATTRESS BREATH
Your memory foam mattress is warrantied for 20 years and that is great. That does not mean you never have to do anything to keep your mattress in decent condition.
Let it breathe: After the delivery of your new mattress, the first you should do is remove all wrapping. Let it breathe so any trapped gases can escape and take unpleasant odors with it.
Prepare the Foundation: The foundation (box spring, platform or bed) is key to the longevity of your mattress. Your bed frame should be sturdy, with center supports so every square inch of the mattress is firmly supported. That will prevent sagging and keep the mattress comfortable for years.

Keep both mattress and foundation clean: You can vacuum your mattress and the foundation. You can spot clean but do not soak your mattress or box spring. They will hold the dampness forever. The "little green machine" so handy for carpets is not for mattresses. The suction role will never withdraw all the moisture.
KEEP YOUR MATTRESS CLEAN
Keep your mattress warranty in tact and get the most out of your mattress.
Prevent stains and dirt: You do not have worry about cleaning spots and stains if you prepare your mattress properly and it is well worth the bit of expense. Buy an enveloping mattress protector or mattress pad that is warranted and hypoallergenic. For added protection and your own comfort, buy a well-made mattress pad that is washable. Put protective covers on your pillows too. Memory foam is naturally hypoallergenic, antimicrobial and resistant to dust mites and bed bugs. The covers will help keep them clean.
Rotate the mattress: We used to flip our mattresses over and rotate them end to end to distribute wear. The manufactures began selling one-sided mattress. If you got a two-sided mattress, you had to pay more. We always recommend rotate it end to end to occasionally to distribute the wear of the mattress.
DON'T TOUCH THAT MATTRESS TAG
Does it really mattrer if I remove the mattress tag?  
Do not remove the tag: Your new mattress may have a tag with needed information for warranty claims. Attached to the bed is the best place to store it so leave it there. Your warranty may not be valid without it.
Mattress care tag is usually attached with the warranty tag. Read the care tag. There is information on it you need to know.
Do your part to care for your memory foam mattress and it will not only last for 20 years it will look good doing it.
---
3 AMAZING MATTRESSES TO CHOOSE FROM
---
Most Popular Articles
More Articles You May Enjoy
This website is provided for general information only, and should not be treated as a substitute for the medical advice of your own doctor or any other health care professional. Live & Sleep is not responsible or liable for any diagnosis made by a user based on the content of this website. Always consult your own GP if you're in any way concerned about your health.